Wolf of Benjamin
The Gift of Painting
Custom Artwork

I enjoy working with acrylics on canvas.  From quick worship art paintings where only 30-60 minutes is available to create, to utterly detailed pieces that vibrantly capture a moment in time, God has blessed my hands and mind as an artist and craftsman. 
Every picture sold gives a significant portion back to the Kingdom of God.

Pricing varies by piece.  Contact me if you would like a quote. 

A portion of every sale will go toward sponsoring a child at Mt Deliverance Worship Center's youth camp.  Paintings $350 and up will fully pay for one child.  Paintings below that will pay for half.  The Spirit of God moves incredibly through the children and youth in this week long camp! 
50's Ford Patina
15"x20" Custom Framed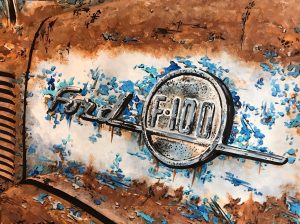 $450
1977 Trans Am Sunset
16"x20" Canvas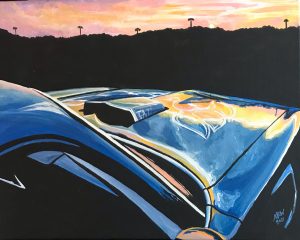 $350
Early Ford V8 Patina
16"x20" Canvas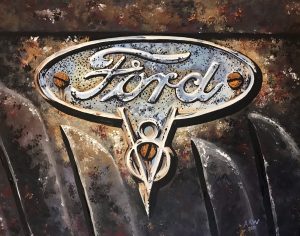 $350
50's Willys Wagon Patina
16"x20" Canvas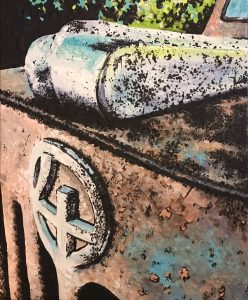 $350
50's Ford Hood Emblem
10"x10" Canvas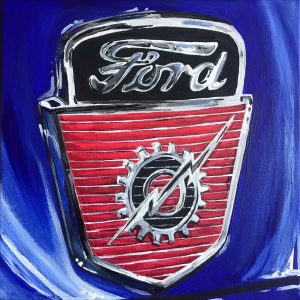 $150
V8 Emblem Sunset
11"x14" Canvas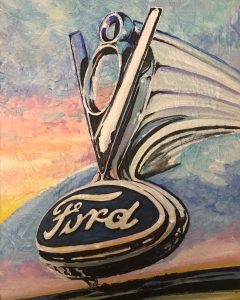 $200
Early Bronco Emblem
16"x20" Custom Framed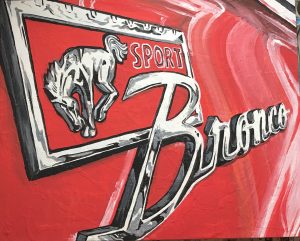 $450
Winter Wolf
11"x14" Framed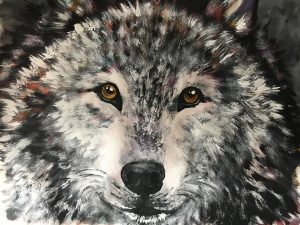 $200
Note that these paintings are much less detailed due to the very limited time constraint of approximately one hour.
Interested in a custom painting?